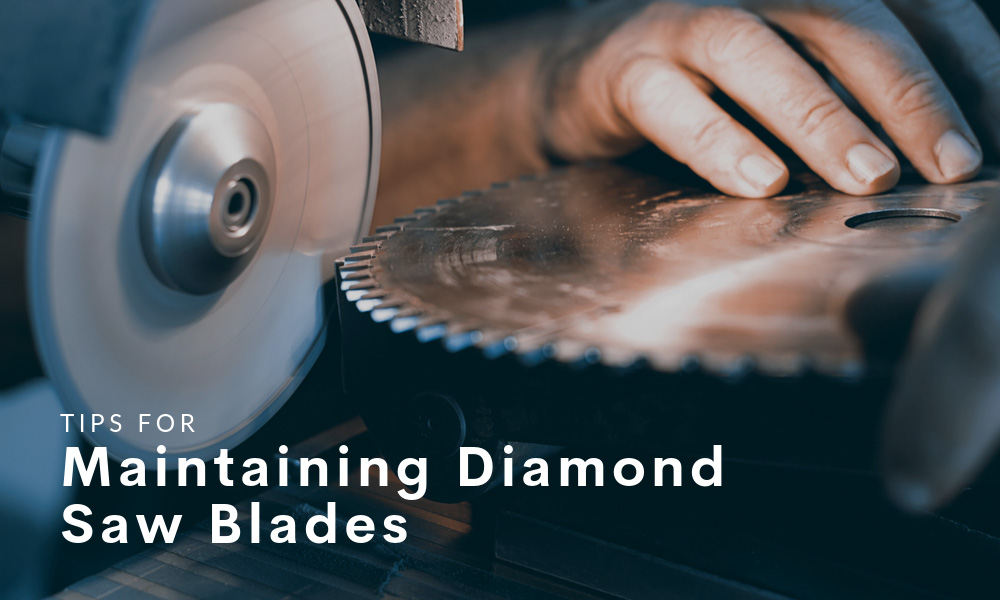 When you buy any product from Triatic, Inc. you know that you are buying quality. From our diamond abrasive pads to diamond saw blades to lapping compounds, Triatic Inc. only sells the best tools. When you buy a diamond tool, you are investing in your company, and you want to get the most out of it. By taking good care of your blades, you can extend the life of them and save money by not having to re-plate them sooner or buy more. Here are some tips for maintaining diamond saw blades so yours will last a long time.
Mount the Blade Properly
This might seem like a no-brainer, but it's surprising how many people, professionals even, mount the blade incorrectly. It is a simple technique and will ensure the blade performs at a high level while extending its life.
Understand the Work Piece
Know the characteristics of the workpiece to ensure that diamond is the right choice. Diamond is best for cutting materials such as stone and glass or ceramics, not metals. CBN is better suited for cutting metals.
Don't Overheat the Blade
It is never a good idea to overheat a blade. Using an overheated blade to continually cut is not only dangerous, but it will also wear down the blade. An overheated blade will not make the close tolerance cuts it normally would. As such, keeping the blade cool is especially important when dry cutting. After completing some cuts, stop and let the blade air cool for a few minutes before continuing.
Don't Force the Blade
The blade is sharp and designed to cut, so let it do just that. The adage "let the tool do the work" applies to saws. Don't try to get the job done faster by forcing the blade down. This will only wear the blade and diamond faster. The extra pressure prevents the diamond from removing the material and dulls the blades. Plus, it will make the job last longer than necessary, ultimately leading you to use up more resources than necessary.